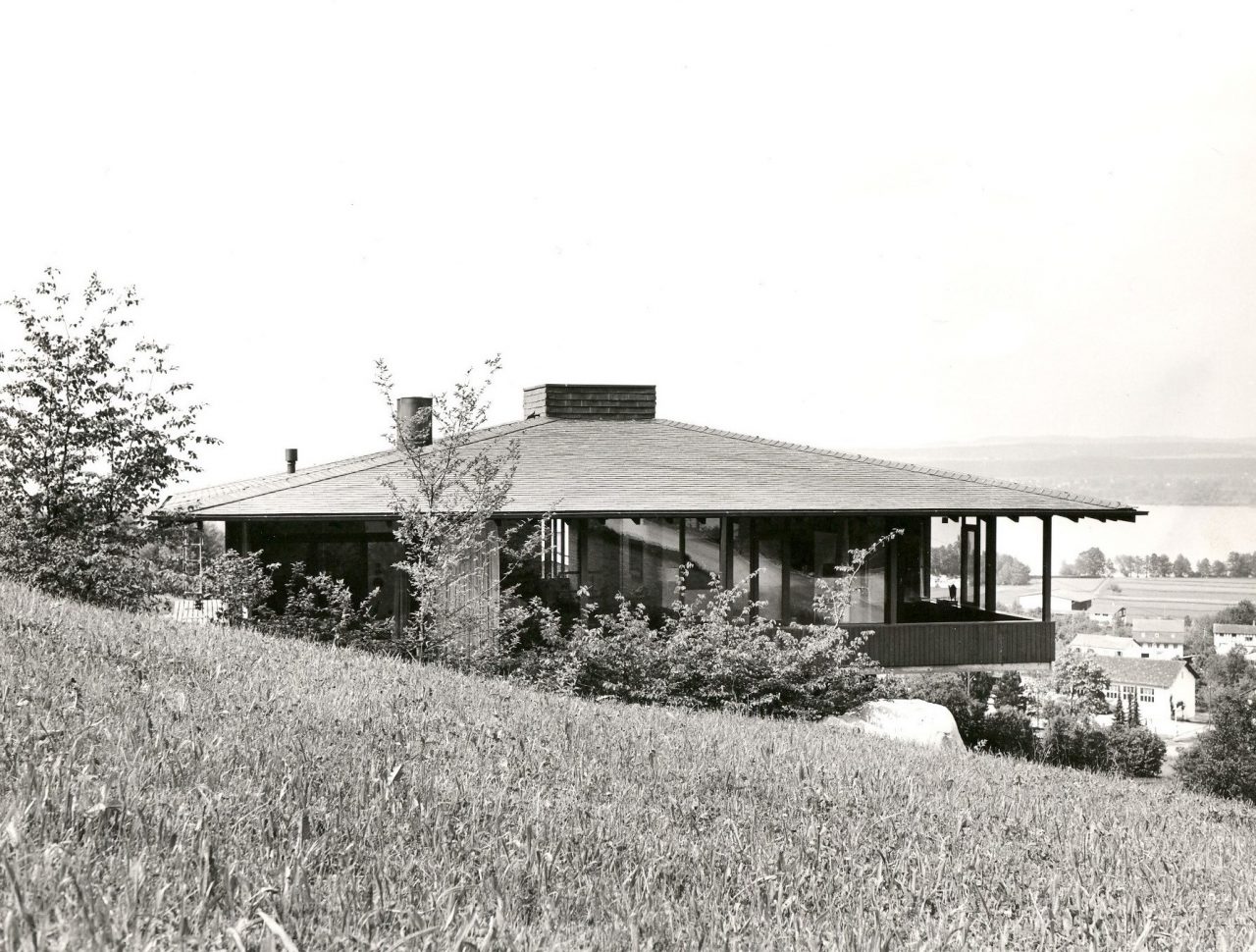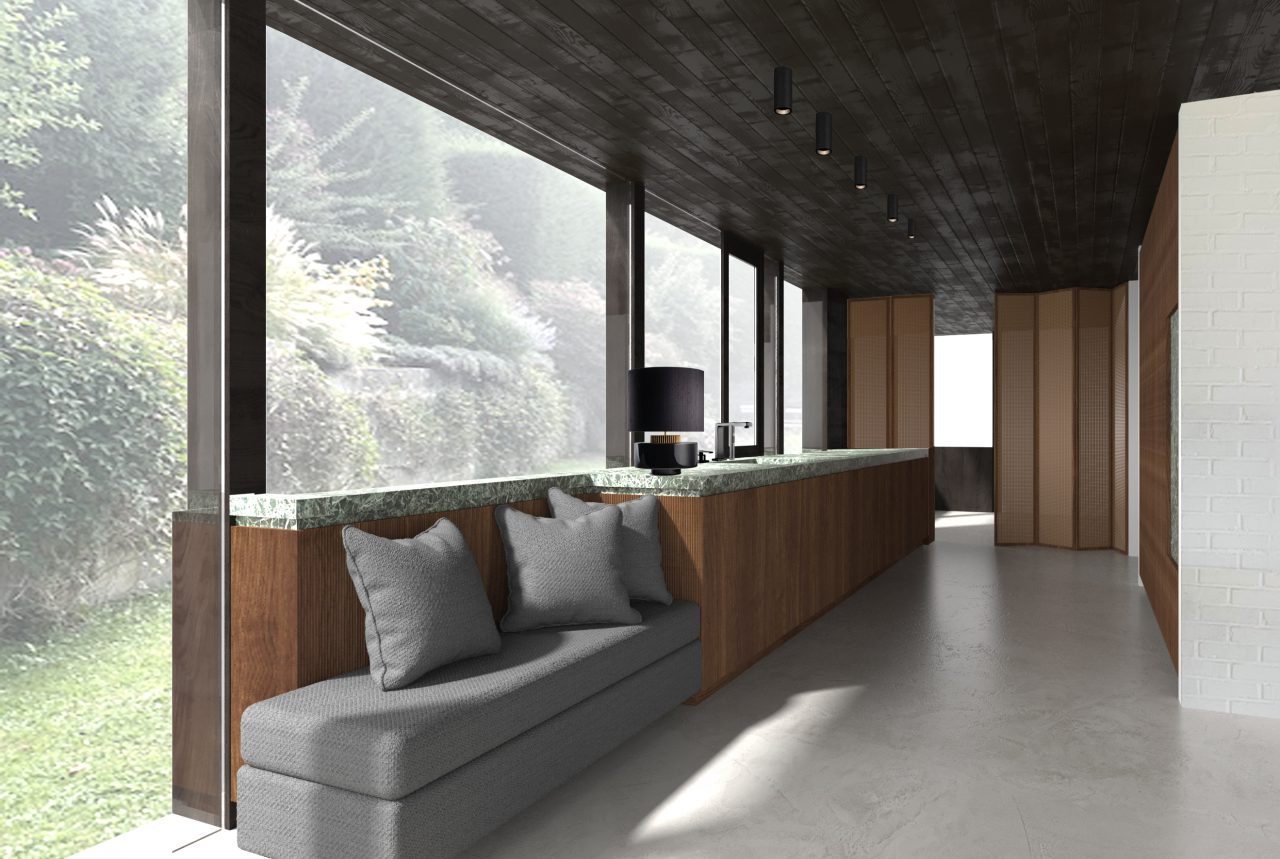 Bungalow
Zürich
This private residence is located in the municipality of Maur in the canton of Zurich. It occupies a commanding position on a slope and offers great views of the nearby Greifensee Lake.
It was built in 1962 by the renowned Swiss architect, Marcel Thoenen, and evokes memories of the famous "Case Study Houses" which were built in California after the war and until the mid-1960s.
In the course of a renovation, the floor plan was altered slightly and the interior was largely overhauled. Elegant materials such as walnut wood and natural stone dominate the ambience and – as much today as was ever the case – are in perfect harmony with the open-plan layout.