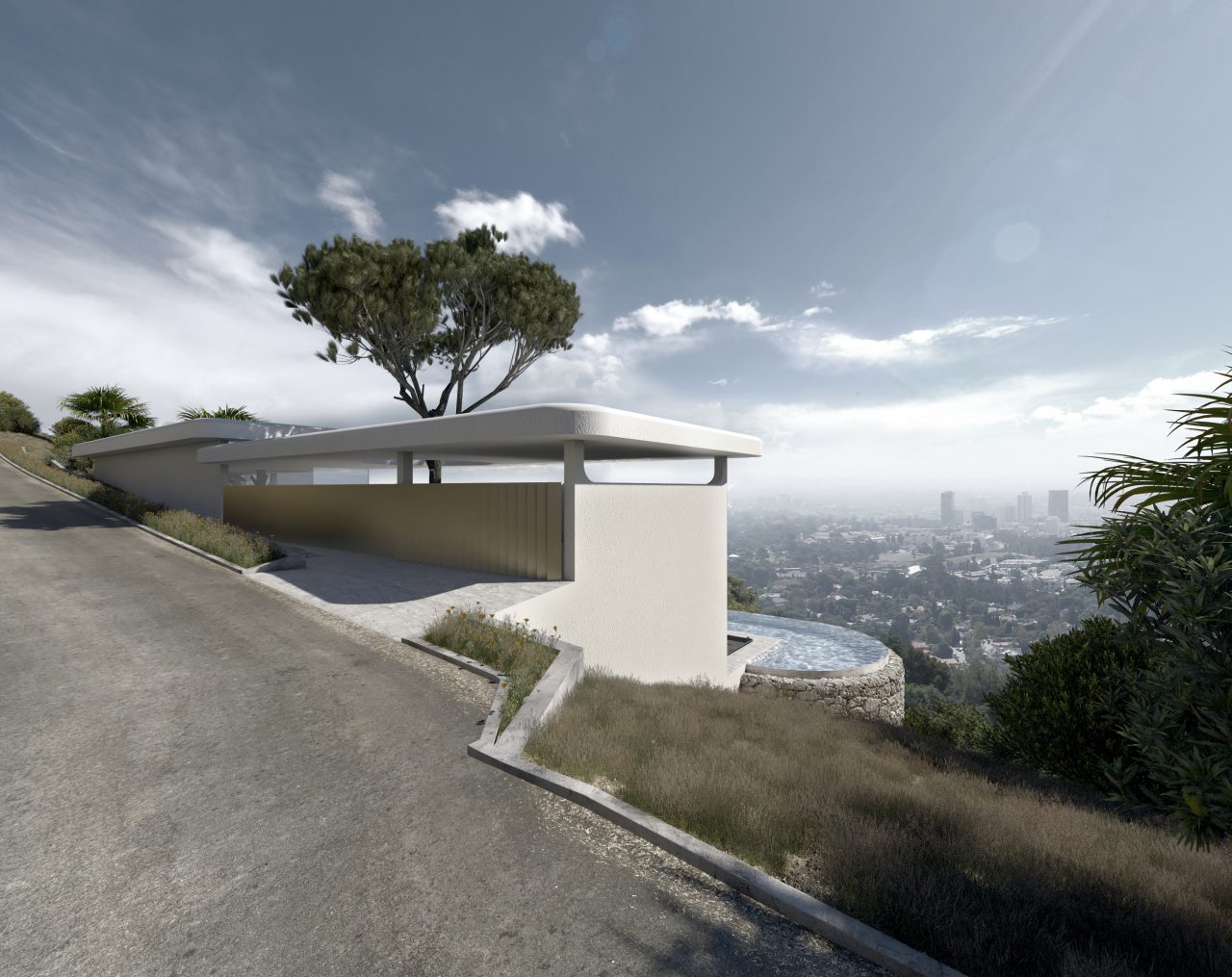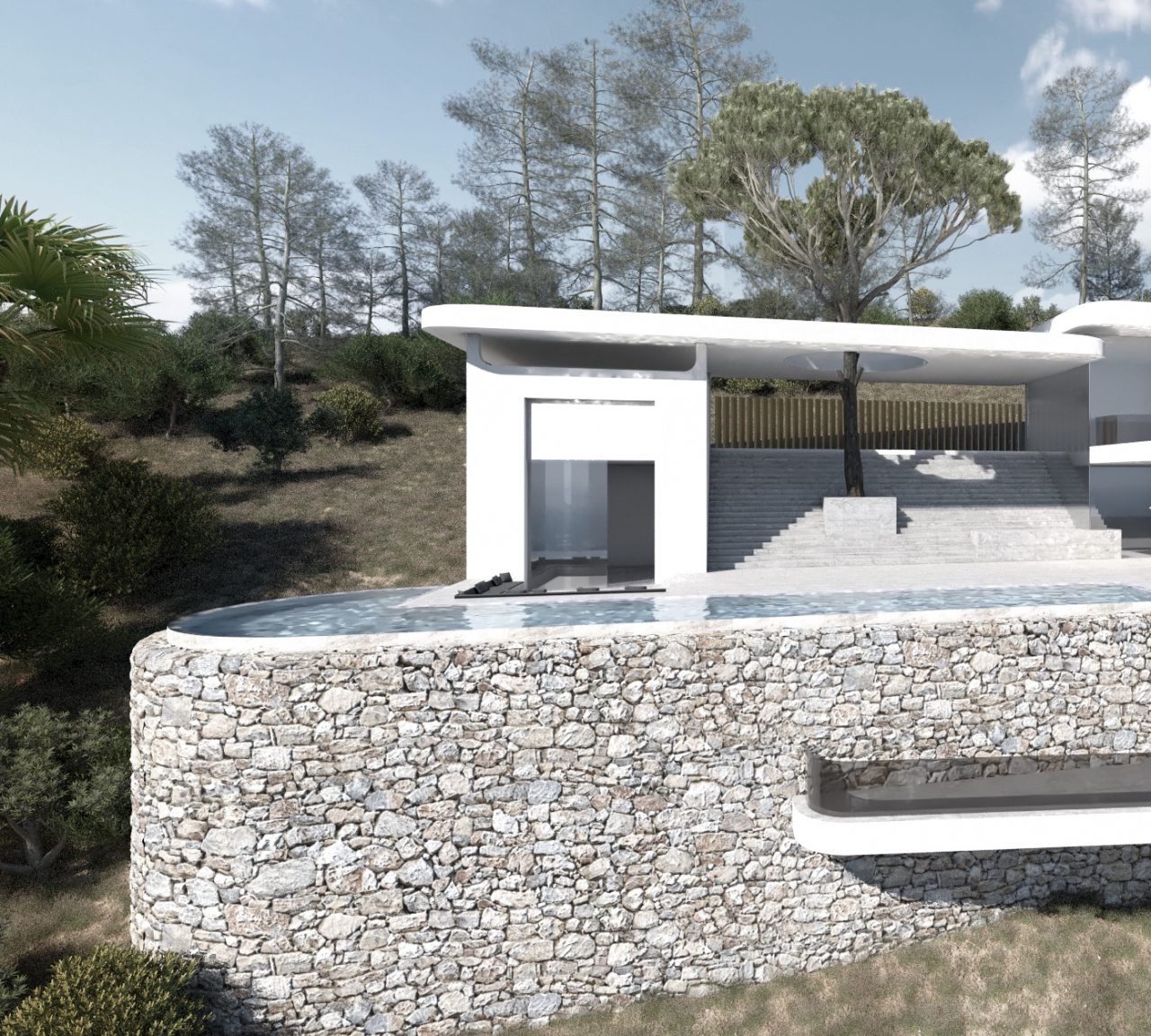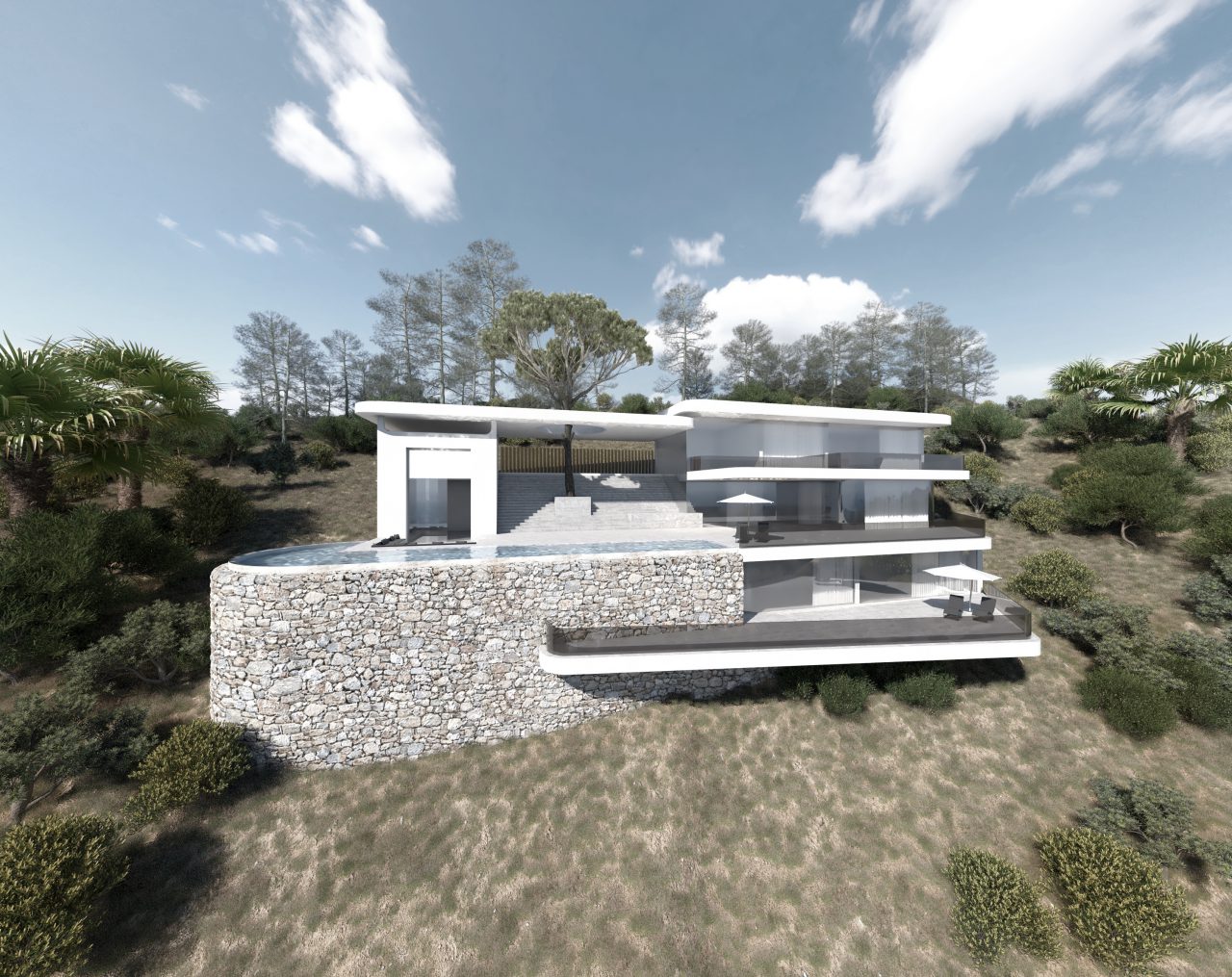 Villa Summitridge Drive
Los Angeles
A villa set on a steep slope in Beverly Hills.
The rear entrance opens into a covered inner courtyard boasting a dramatic flight of steps and breathtaking views of Downtown Los Angeles. Over three floors with roofed terraces, the property's rooms are staggered along the hillside.
And, befitting L.A., of course it also has its own infinity pool!