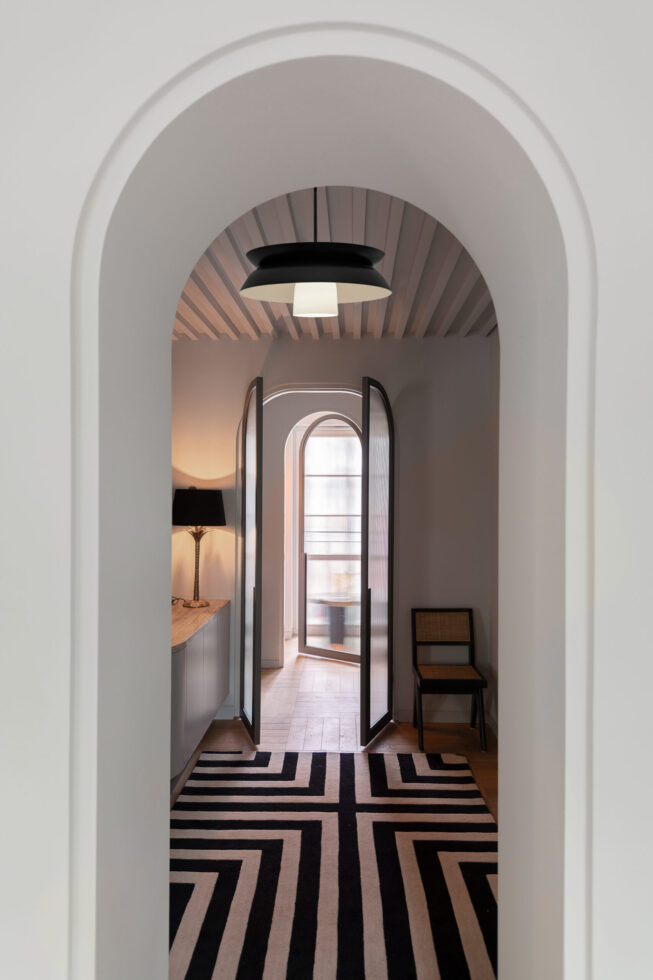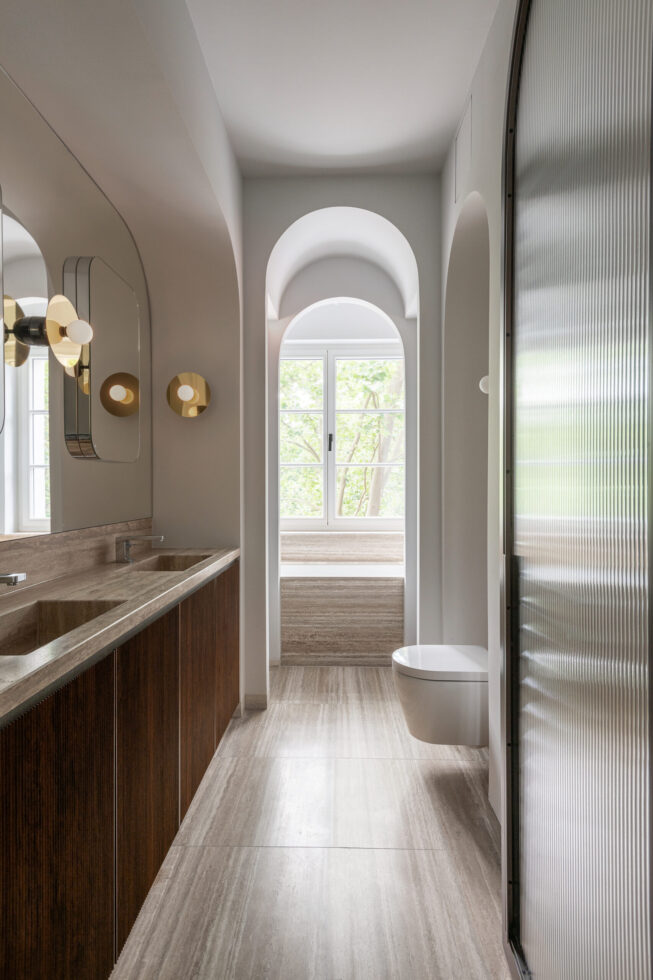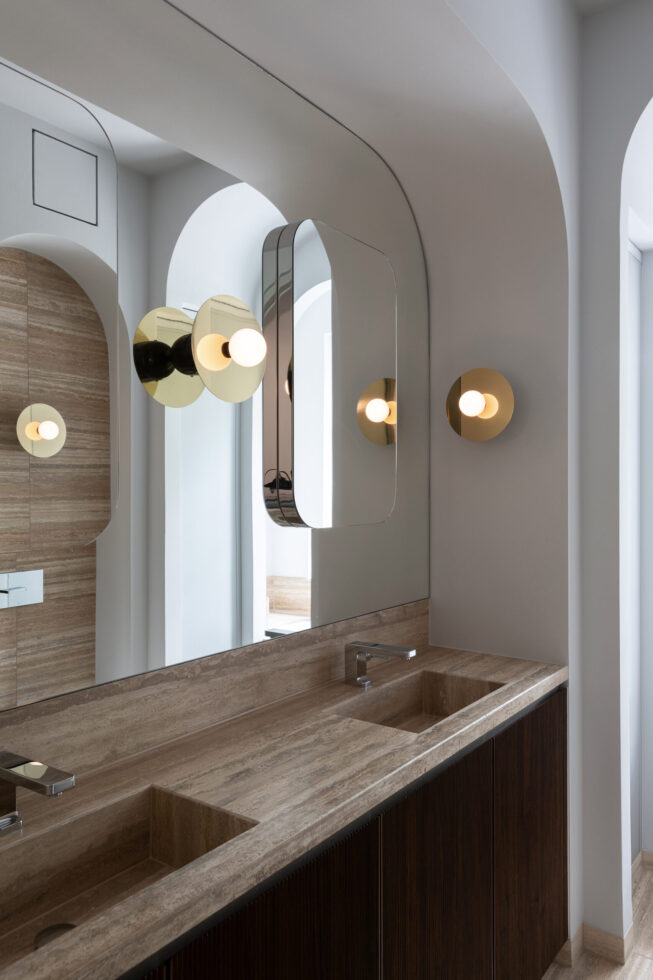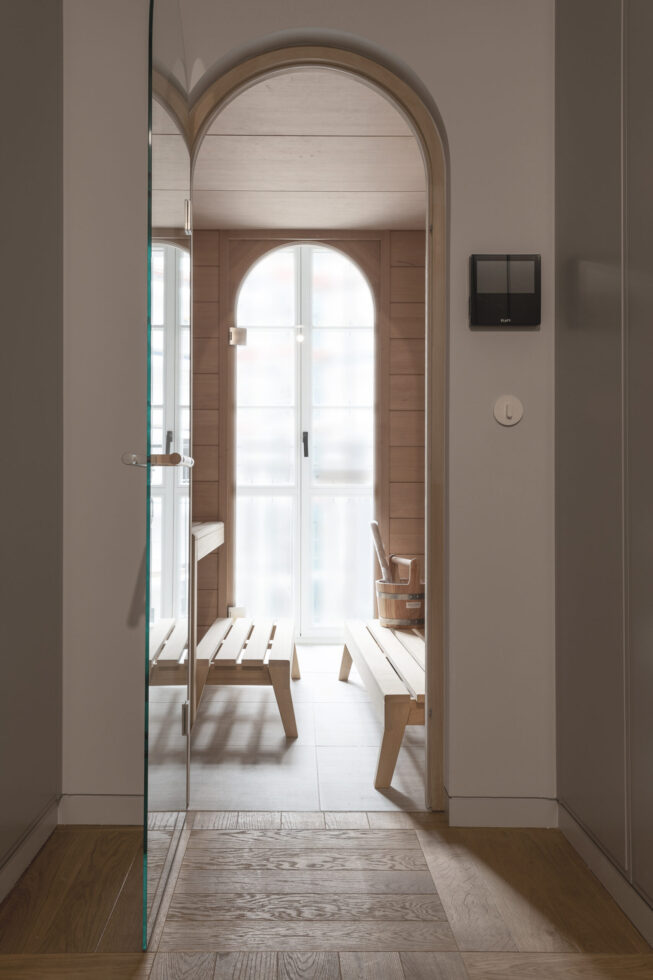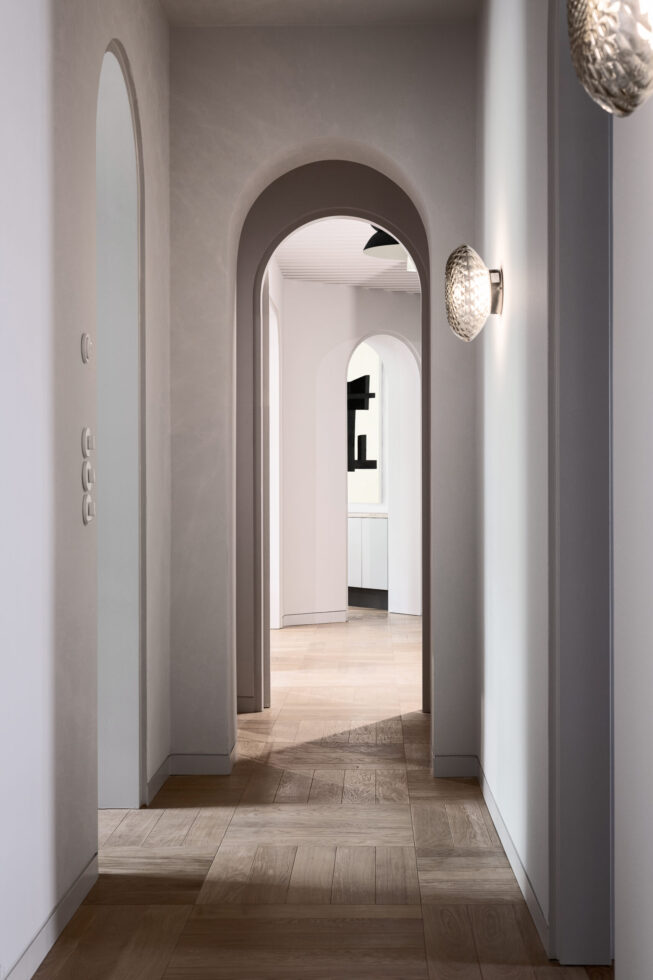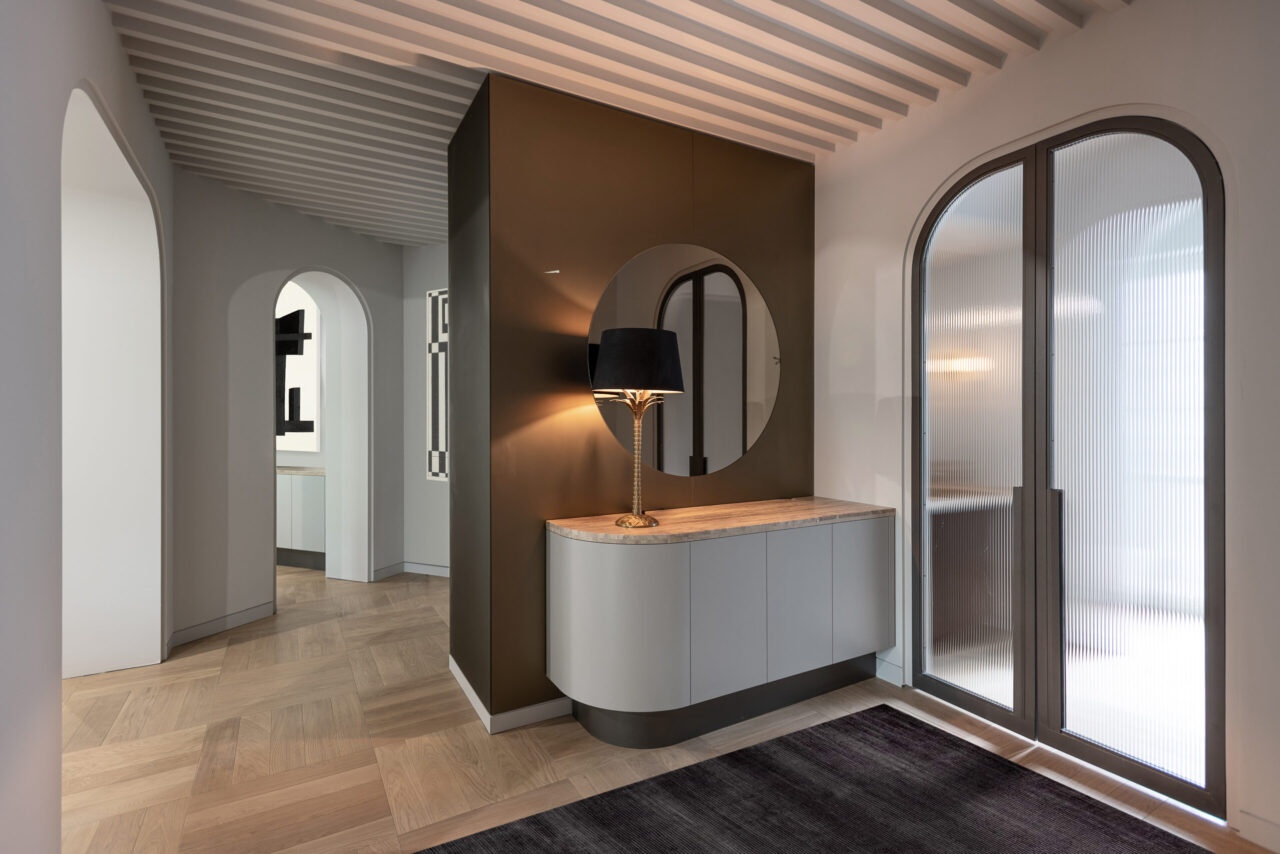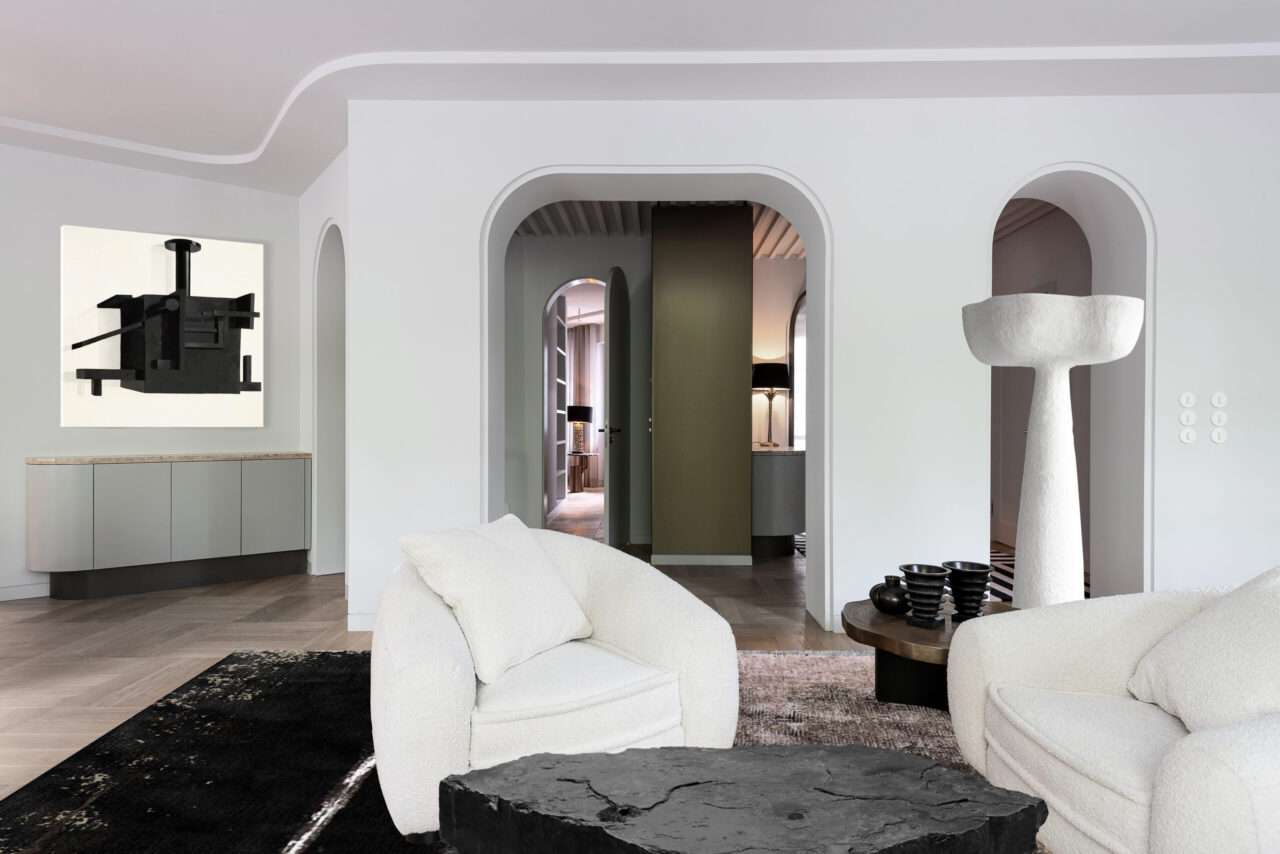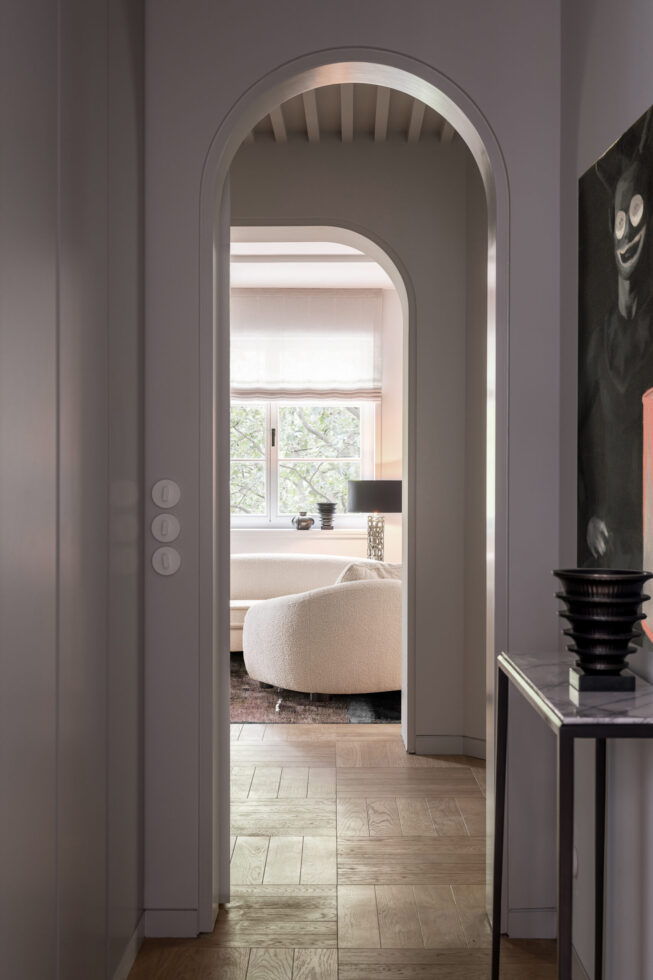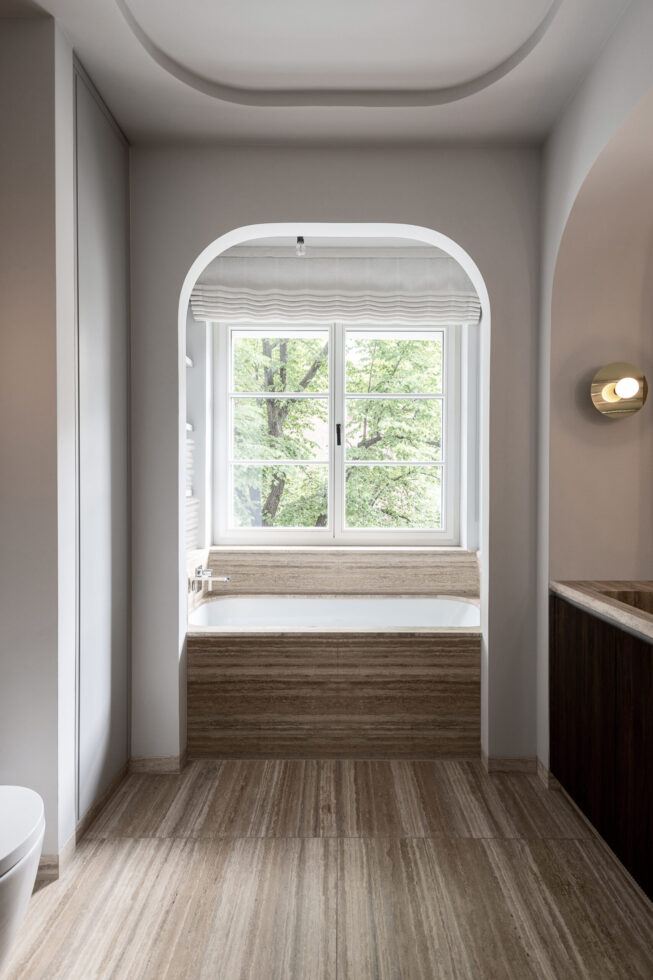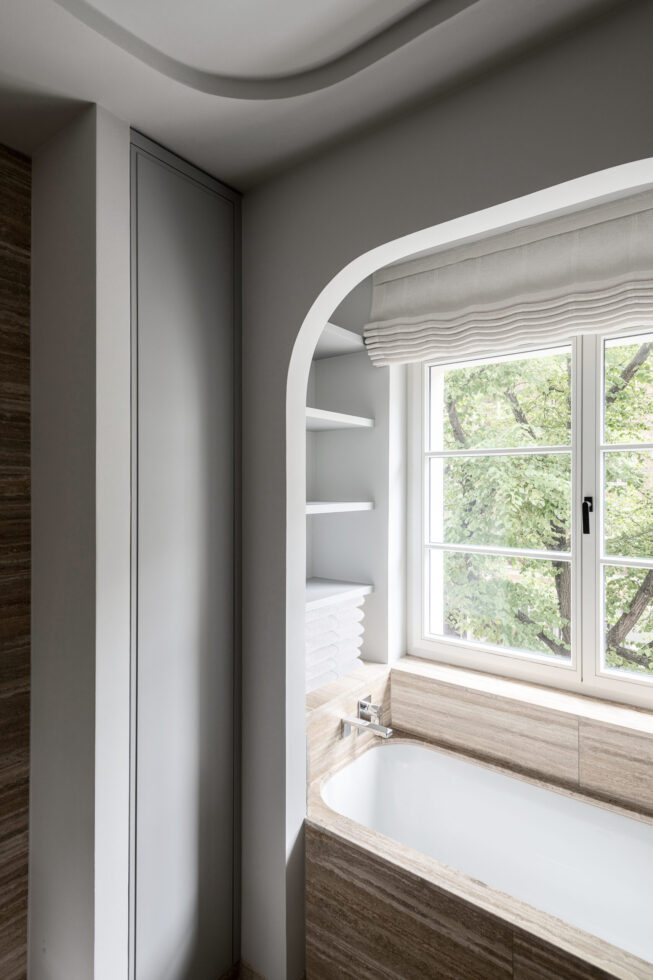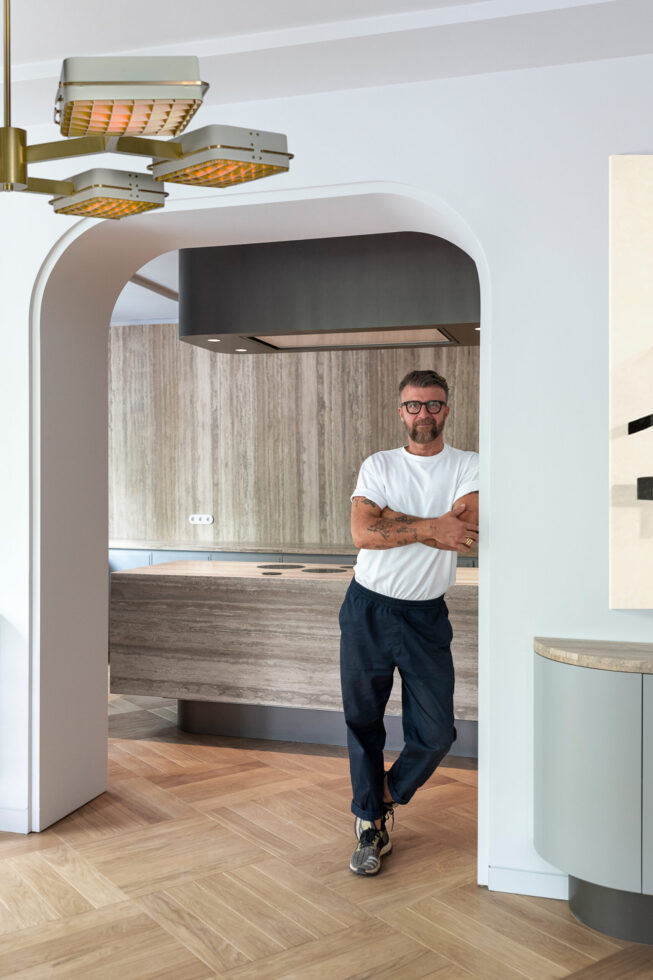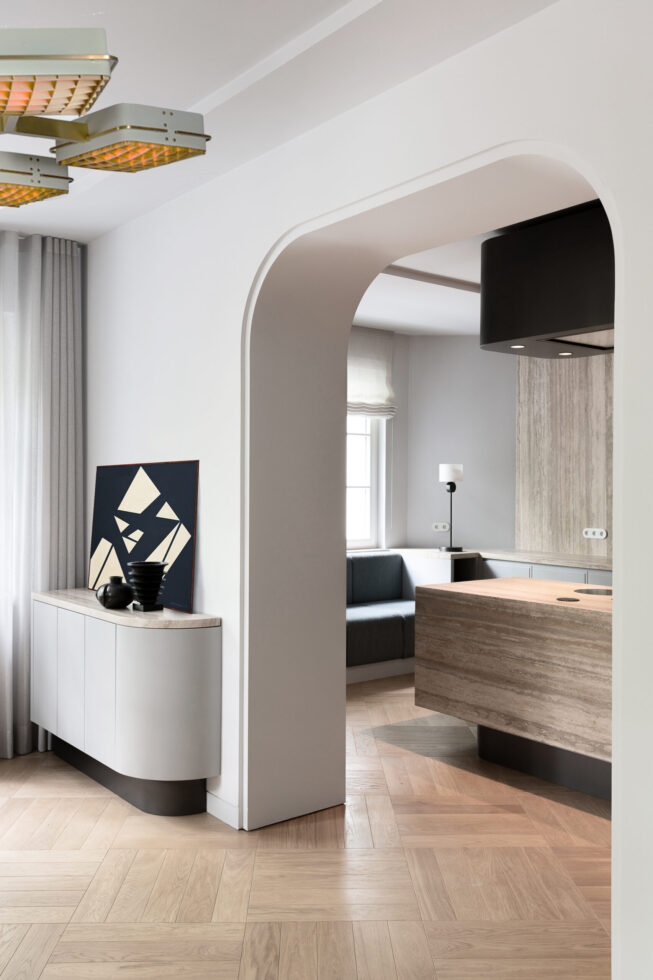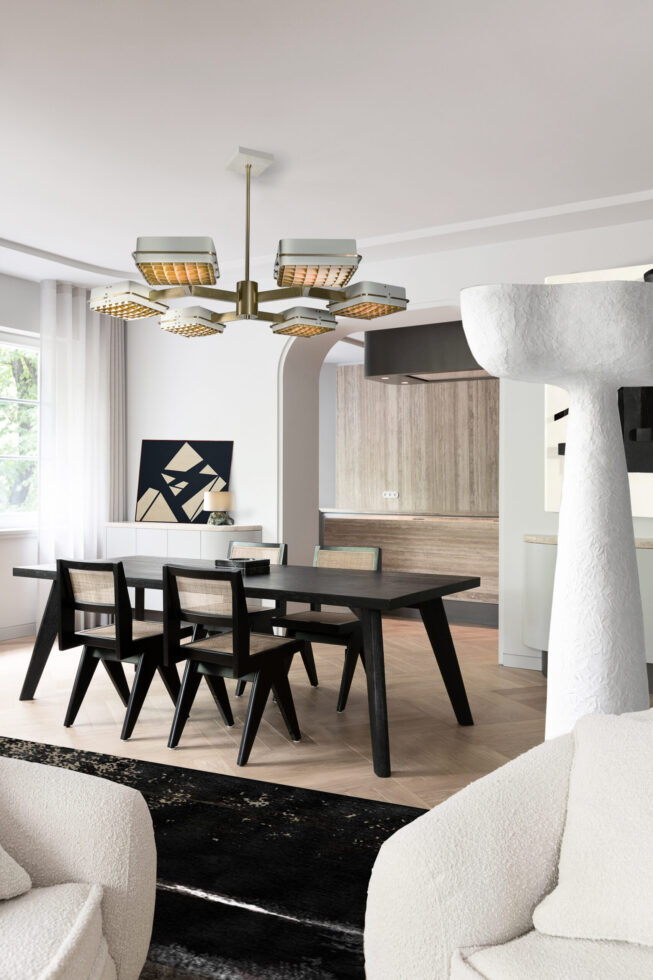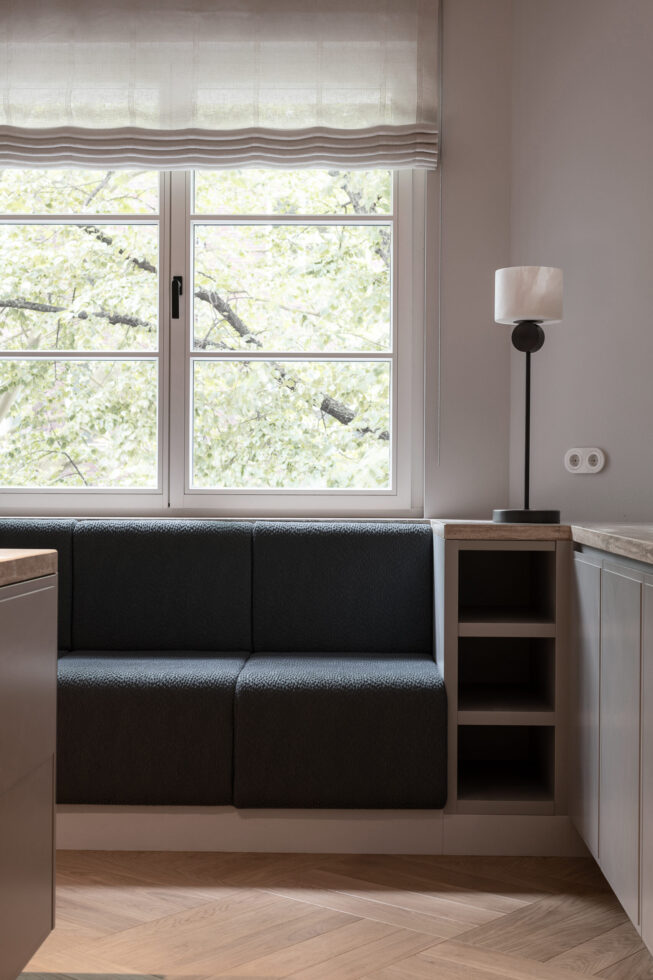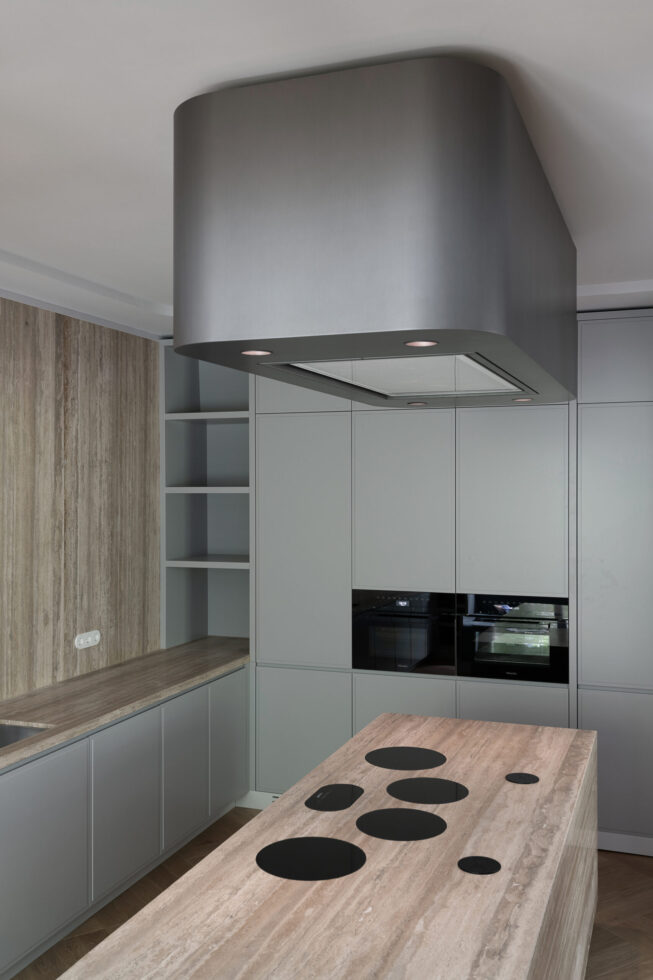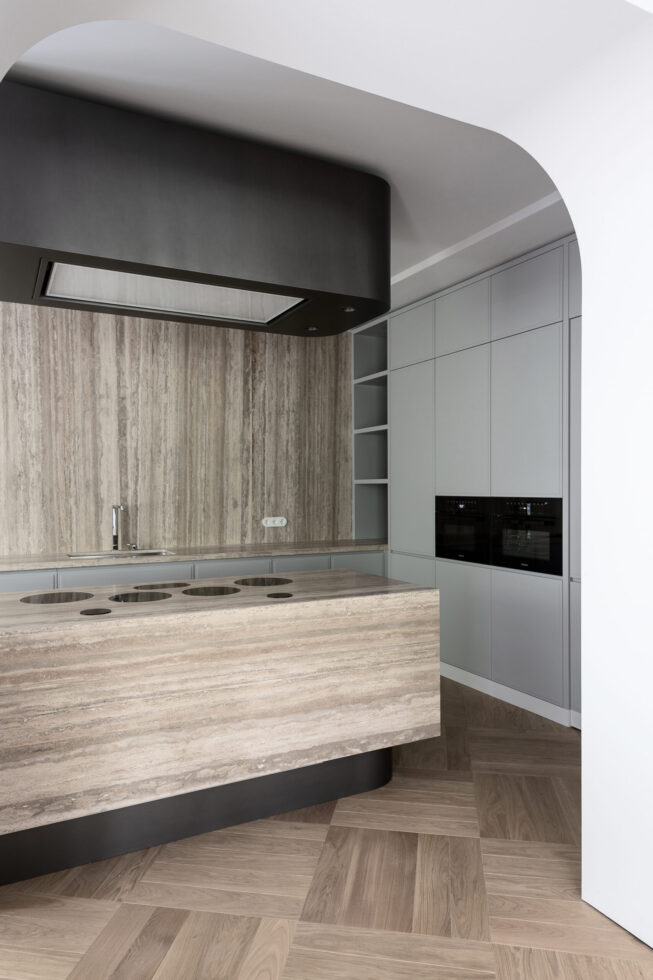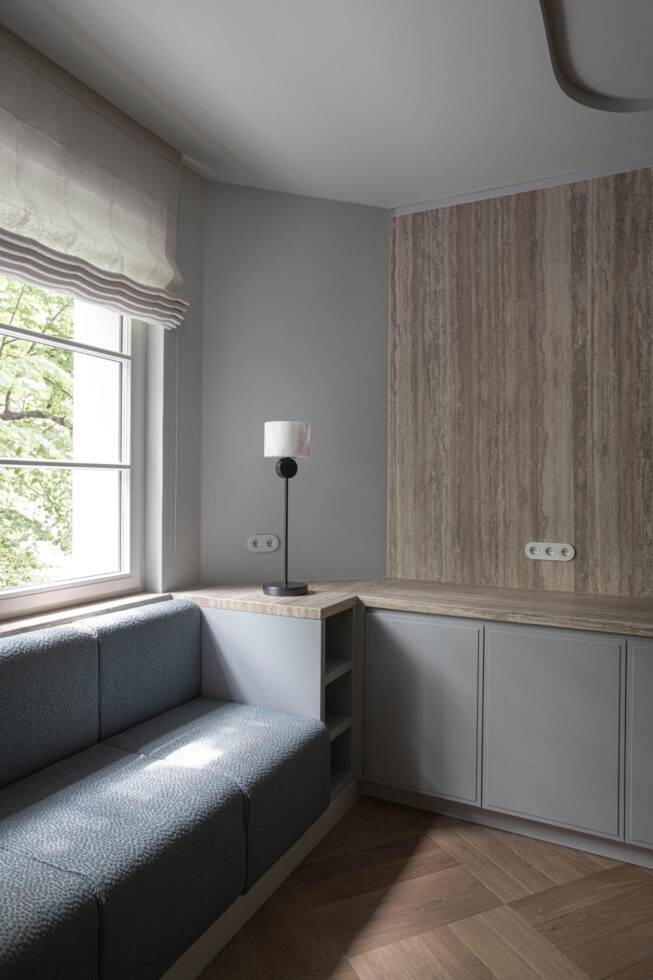 Restoration apartment
Ludwigkirchplatz, Berlin
The apartment is located in a freshly renovated old building from the 1920s directly on Ludwigkirchplatz, not far from Kurfürstendamm. The expressionist, yet clear design language of the facade was also reflected in the interior:
Elegant round arches as a recurring design element contrast with simple straight lines.
In combination with fine materials such as travertine, oak & walnut, we created a timeless and representative ambience.